One

User

Login

to do it all!
User portals enable administrators to provide unique roles for each user that protect sensitive data in the ClassReach management software.
Revolutionize your administrative tasks with our game-changing solution that lets you effortlessly switch roles with just one login, saving you time and providing ultimate convenience.
Get the best school management software with unique user portals for each member of your community!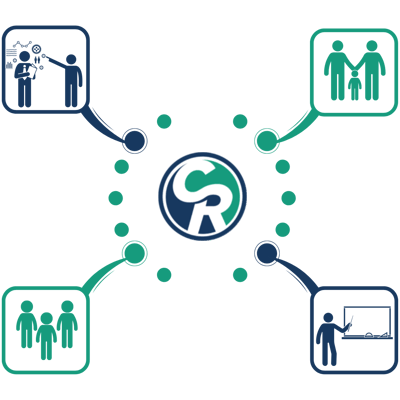 sWITCH bETWEEN rOLES WITHOUT LOGGING OUT
AN EXPERIENCE YOUR COMMUNITY WILL LOVE
How do user portals grow the relationship between your institution and community?

With the all-in-one user portal, administrators can boost communication between students, faculty, and guardians. By ensuring the most efficient processes are used teachers and administrators can focus on students and their families!

Our education solution provides an easy-to-use network of tools that are accessible to all stakeholders.

The User Portal provides seamless communication and is the ultimate management solution for every school!

See how impactful our solution really is in our free demo!