Your Mobile-Friendly School Management System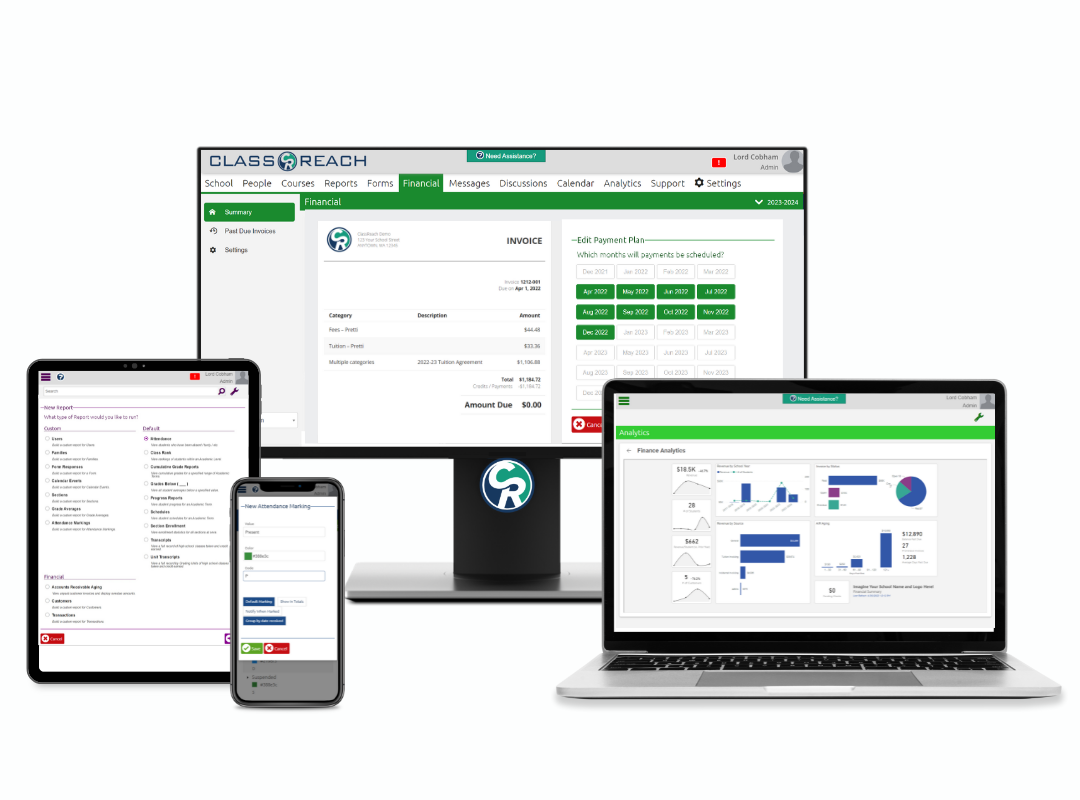 Welcome to a new era of school management.
With ClassReach, handling data becomes effortless on any device—no app store download is required. Whether you're in the classroom, on the field, or at home, enjoy the freedom of overseeing your school's operations wherever you are.
Stay connected, stay in control, and pave the way for a streamlined educational experience.
Try a FREE Demo today and embrace the future of hassle-free administration with ClassReach.
Optimizing School Accessibility
ClassReach provides a comprehensive and user-friendly experience across all mobile devices. As it effortlessly transitions to mobile view, teachers, guardians, students, and administrators can efficiently manage tasks and access essential information on the go, fostering an environment of enhanced accessibility and streamlined school management.
With our web-based platform administrators can :
Facilitate quick access to crucial information for timely decision-making

Promote transparent communication and active engagement among stakeholders

Enable seamless coordination between school administrators, teachers, and parents, fostering a collaborative educational environment



Need to connect with your school community? Explore our communication tools today!
On-the-Go Administrative Solutions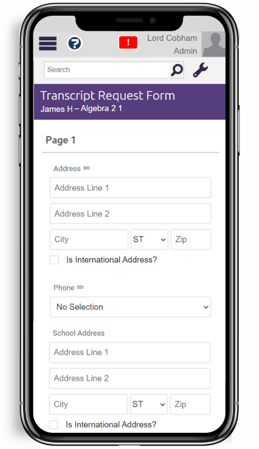 Efficiency and Mobility in School Management
Managing student enrollment, tracking attendance, overseeing staff, and planning curricula are made simple through our intuitive and mobile-friendly interface. Stay updated with real-time data and generate comprehensive reports seamlessly, facilitating informed decision-making for your school.
Having a web-based application at your fingertips allows you to:
Effortlessly manage crucial administrative tasks

Access real-time data about your student's information

Foster effective coordination

Optimize workflow efficiency within your school



Learn more about the administrative solutions ClassReach can bring to your school.
comprehensive and mobile teacher tools
Portable Classroom Management
Utilize a range of interactive teacher tools that enable you to effortlessly oversee student progress, conduct assessments, and foster collaborative learning. Our user-friendly interface empowers you to stay organized and responsive, facilitating effective communication and efficient resource allocation.
Some of our LMS tools include:
Attendance Tracking
Messaging
Lesson Plans
Gradebook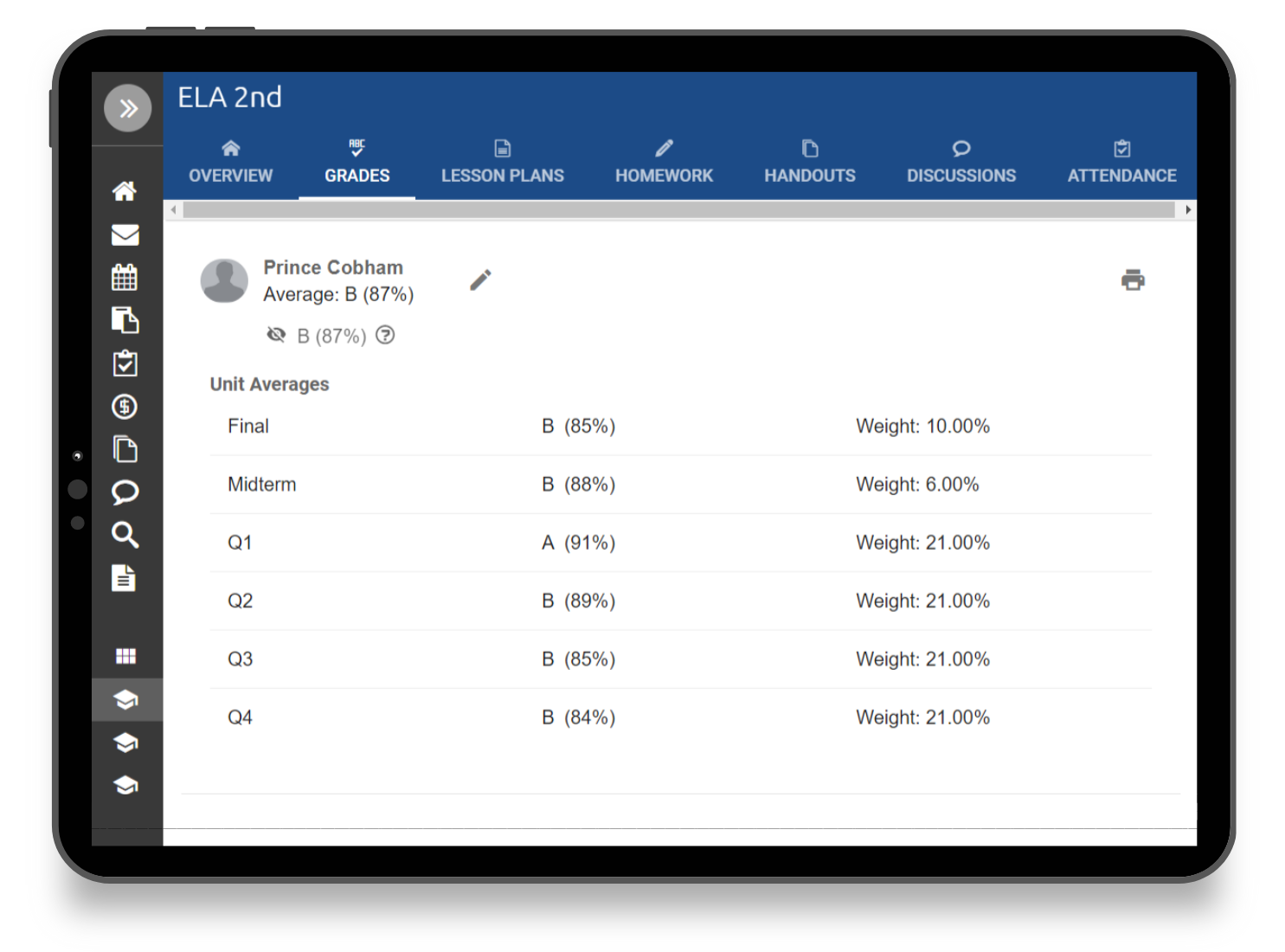 Is ClassReach available as an App?

ClassReach operates as a web application, featuring an exceptionally adaptable mobile design. This allows users to access the complete site from any device with an internet connection, without the need for downloading an app.

A large number of our users conveniently log in via their mobile devices, particularly for tasks like taking attendance and grading during class hours.

Additionally, we provide a downloadable app designed for notifications. This app offers effortless access to your data and serves as a direct link to the comprehensive web application.

How do teacher tools enhance personalized learning for students?

Teacher tools optimize the learning experience by automating data transfer and enabling real-time progress tracking. Simplified grading tools also save time, allowing teachers to focus on tailored support and feedback, ultimately improving student outcomes.

How does mobile accessibility contribute to fostering a collaborative environment between schools and guardians?

Mobile accessibility fosters collaboration between schools and guardians by providing easy access to essential information from any device. This connection enables guardians to stay informed about their student's progress and actively participate in their education, strengthening the partnership between the school and home.