automate
student attendance tracking
Your classroom isn't complete without the ClassReach attendance tracker.
Record Attendance in Real Time

Configure Markings and Notification Settings

Viewable by Guardians, Teachers, and Admins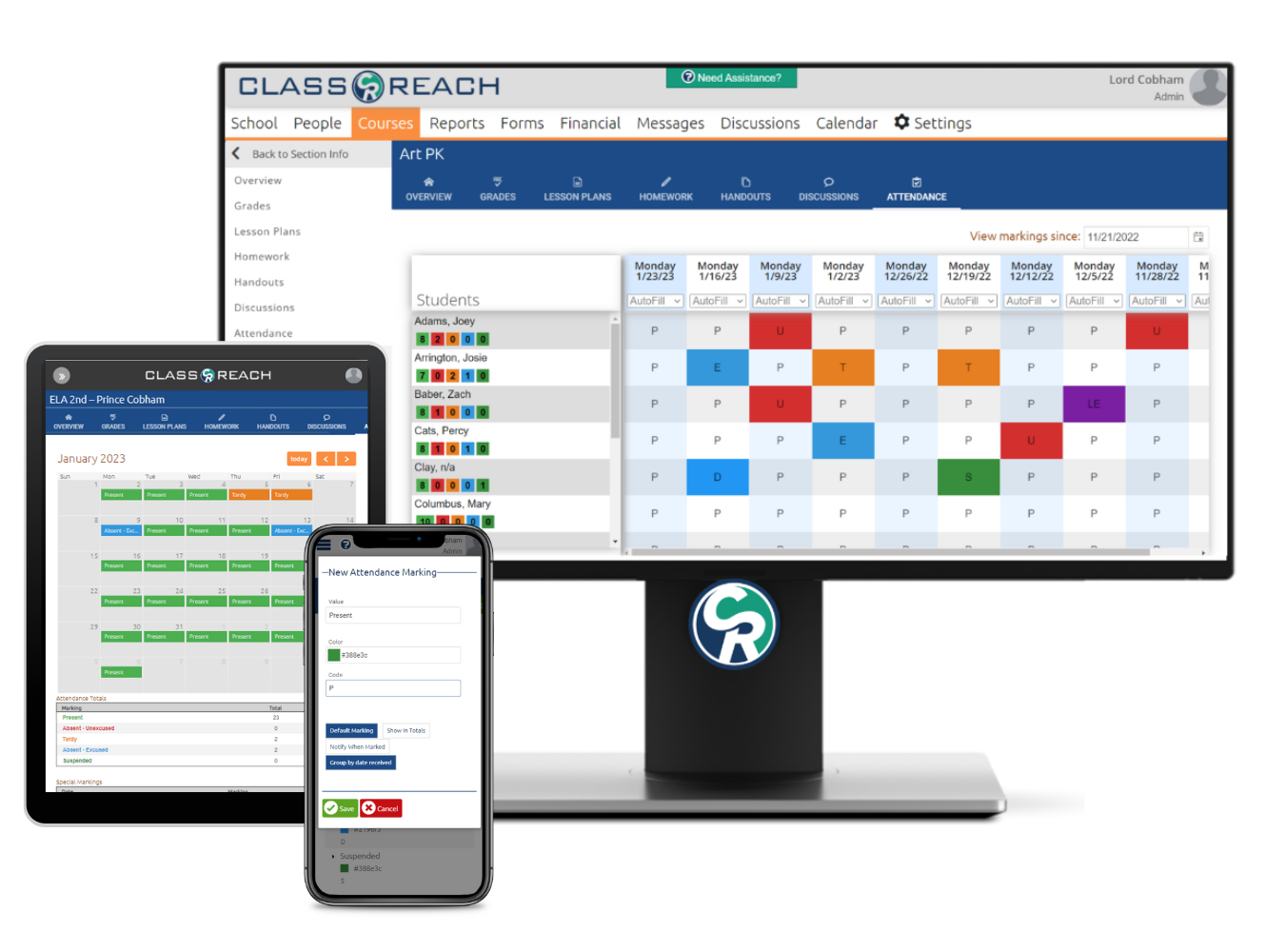 Powerful
Attendance Tracking
RUN CUSTOMIZABLE REPORTS
Registrars enjoy the ease and configurability of ClassReach's Attendance Tracking Tools:
Configure School Wide Settings, including color coding
Group markings by course or day
Automate guardian alerts for specific settings.
Override teacher markings when necessary.
Run custom reports on all attendance markings.
Explore more admin tools with our School Management System
Record class attendance on your mobile device!
Utilize the auto-fill feature
View individual student's class attendance calendar
Attendance counter tracks total attendance per student on the class roster
Check out the other features of our Learning Management System
Partner with your school by monitoring your child's attendance from your guardian portal!
Track your student's class attendance from any mobile device
Real-time access and updates
Set notifications for specific and multiple times daily.
Discover more ways to grow the relationship between guardian and school with our Student Information System.